The annual ALPMA Legal Industry HR Issues & Salary Report provides a comprehensive, independent review of salaries paid for over 70+ and 55+ legal, management and support roles at Australian and New Zealand law firms respectively, broken down by location and firm size so you can compare compensation strategies with like firms.
Firms who participated in this research are provided with a complimentary copy of the final report.
The most comprehensive study of salaries and remuneration within Australian & New Zealand law firms
This includes detailed information on:
Employment profiles at Australian & New Zealand Law Firms
Firm and individual bonuses, benefits and incentives
Other entitlements on offer at firms
Diversity and inclusion metrics
Parental leave
Current and future HR issues and challenges
Employment and salary projections, anticipated salary increases and bonus structures, and a summary of salary movements
Current salary data from Graduates to Equity Partners (and everything in between);
Staffing profiles and roles
Recruitment intentions for the coming year
most importantly allows you to benchmark your firm against relevant firms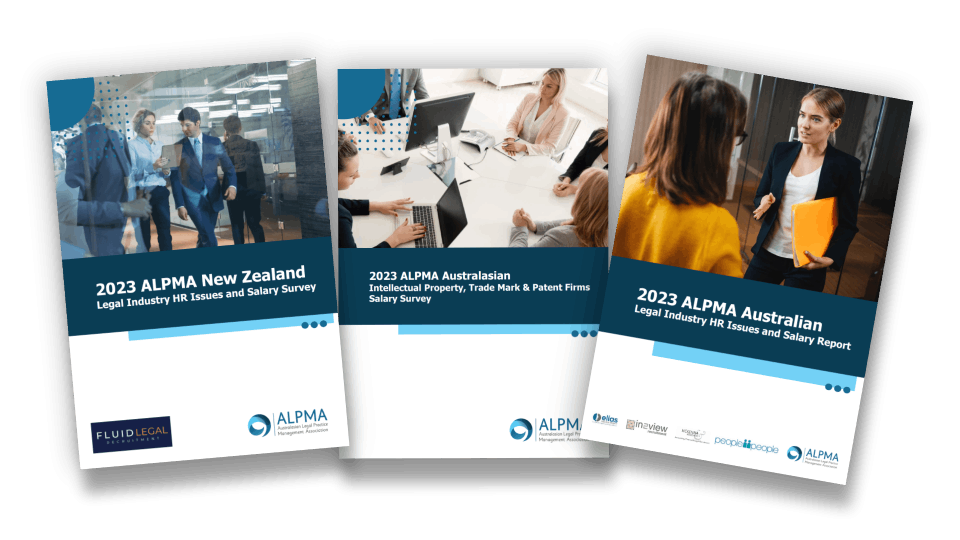 Thank you to our 2023 HR Issues & Salaries Research Partners
Legal Industry HR Issues & Salaries Research
Firms and Individuals who participate in these surveys receive a complimentary copy of the research report.
Need more information?
If you have any questions about the research or need assistance, please contact our research team.
2023 HR Issues & Salary Reports are Now Available
Find out how your firm compares across Australia or New Zealand in staffing, salaries, remuneration benefits and bonuses.
This year's reports now come with access to interactive online salary data tables.
Purchase 2022 Reports Now