Through ALPMA, and thanks to the support of legalsuper, everyone can now access Mental Health First Aid Australia's (MHFA) blended MHFA training course that has been specifically tailored to legal workplaces.
This course is a combination of an online (eLearning) component and a 4-5-hour face-to-face training session that teaches managers, supervisors and individuals how to assist a co-worker who is developing a mental health problem or experiencing a mental health crisis.
Training is currently conducted online through 2.5hr training sessions over two days. Places are limited to 15 people per course.
Mental Health First Aid training is vital for professionals in the legal sector.
Within the general community there is a high prevalence of mental illness, with 1 in 5 people suffering in the workplace. There is an even higher incidence in the legal workplace with 1 in 3 lawyers, at any one time, suffering depression, high anxiety and stress.
Early recognition of signs and symptoms can lead to a return to usual performance quickly and can alleviate the problems worsening.
Would you know how to assist a co-worker who is experiencing a mental health problem? 
It's important that you learn but it is equally as important that multiple people within your firm learn and know how to assist too. MHFA training should be encouraged across seniority, departments and genders to ensure diversity of support.
The E-Learning Component Covers
Developing mental health problems:
Depression
Anxiety problems
Psychosis
Substance use problems
Eating disorders
Mental health crises:
Suicidal thoughts and behaviours
Non-suicidal self-injury
Panic attacks
Traumatic events
Severe psychotic states
Severe effects from alcohol or other drug use
Aggressive behaviours
Workshop Covers
There are two options for the delivery of the worskhop.  Either in-person or Online and consist of:
4.5 hour face-to-face workshop (in-person); or
2 x 2.5 hour virtual workshop (online)
Learn how to:
Recognise signs and symptoms of mental health problems and crises in your employees and co-workers
Understand risk factors and appropriate evidence-based treatments and supports
Respond and offer appropriate support to employees and co-workers using the Mental Health First Aid Action Plan ALGEE
When able, we will bring back the blended course with face-to-face learning. Until then only online courses are available.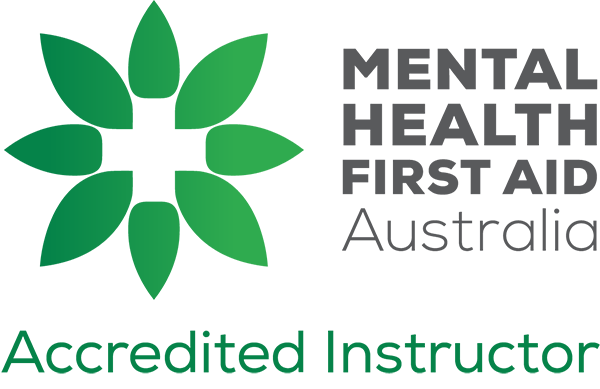 Find an upcoming MHFA workshop or refresher course
Law Firms who have completed MHFA training with ALPMA
Enquire about Firm or Corporate Sessions
Minimum numbers are required for each training session.
Firm training and corporate rates are also available.
The online course is $295 pp for ALPMA Members or $320 pp for non-members.
Find an upcoming MHFA workshop or refresher course
This initiative is proudly supported by