4–6 September 2019 |  Melbourne Convention & Exhibition Centre

The ALPMA 2019 Summit Road Map to Transformation – Move Forward with Confidence was held 4-6 September and provided delegates with a framework and a clear pathway forward to confidently lead their firms into the future.
The Summit was focused on driving tangible outcomes for delegates and during the 3 days the Summit:
Held two half day practical workshops (Culture and BD);
Held the inaugural Mental Health First Aid Training course;
Facilitated 24 speaker sessions across ALPMAs seven learning pillars, including thought provoking Keynote Speakers:

Chris Riddell; Global Futureist on Emerging Trends;
Rabia Siddique; Humanitarian and Author; and
Tony Wilson; Founder, Performance Lab.

Two half day Workshops:

Business Case for Culture. Presented by Michael Henderson, Cultures at Work; and
Unlocking the Business Development Conundrum in your Firm. Presented by Michael Schiffner, Collective Intelligence.

Hosted one of the largest trade exhibitions on offer;
Held three social functions, including a spectacular Gala dinner;
Awarded the LexisNexis Thought Leadership Award to our two deserving winners;
Awarded life memberships to Ann-Marie David and Andrew Barnes for their outstanding contribution; and
Held the inaugural Partner (Vendor) Hackathon, where partners hack for 2 days to solve industry related issues.
It was a full three days of learning and networking with many takeaways for both the individudual and the firm.
We thank all those who helped organise, contibute and deliver this program.
Here's what some of our attendees say:
"ALPMA Summit is something I look forward to every year. Great speakers and presentations, a good opportunity to reconnect with fellow managers, and a chance to meet with suppliers to the industry. I tell everyone involved in management of law firms that this is the event they need to book in their calendars and make sure they attend."

Steven Duxfield

Corcoran French
"The value and connections are outstanding at ALPMA Summit, definitely an event not to be missed."

Nicole Anderson

Bell Legal Group
"A terrific coming together of innovation, news and on trend legal issues impacting any law firm today."

Shane Ostenfeld

Ostenfeld, De Groots Wills & Estate Lawyers
"As a first time, knowing no other delegates, I met some great people and really enjoyed the summit. I took away some really good, practical options to implement in our firm as well."

Janet Preston

Alliance Legal Services
"Ideal and beneficial for all legal practice and office managers to join and attend an ALPMA conference."

Meggy Tan

CIE Legal
"ALPMA Summit is perfect for time poor legal professionals to access wonderful speakers, make valuable connections within the industry, and access technology providers for real time demonstrations."

Simone Townsend

Kenny Spring Solicitors
"Another great Summit in 2019 with a range of speakers. I really enjoyed Rabia Siddique's story and I love the storytelling component of the Summit."

Stephanie Beard

Harwood Andrews & Sladen
"I highly recommend summit as a PD experience."

Berry & Co

Lead Architect
"Attending the Summit is always a great experience. It is though provoking and provide information and knowledge that can immediately be applied to the day to day operation of a legal firm. Thank you for a fantastic Summit! See you next year!"

Michelle van Niekerk

Mason Black Lawyers
Summit Research: Move Forward with Confidence
The 2019 ALPMA and GlobalX Summit Research project involved surveying Australasian law firms to explore how firms are adapting to rapid change in the legal industry and establish a benchmark for firms who are potentially falling behind in future-proofing their firm.
It is undeniable that the legal industry is rapidly transforming to respond to the challenges of digitisation, competitive markets and regulatory scrutiny. But how prepared are Australasian law firms for this transformation? How can the industry move forward with confidence?
These questions have brought together two industry leaders: the Australasian Legal Practice Management Association (ALPMA) and GlobalX. This partnership has delved deep into this topic to gain important insights through an Australasia-wide research project involving hundreds of firms.
ALPMA/LexisNexis Thought Leadership Awards
ALPMA was delighted to welcome back LexisNexis as our Thought Leadership Awards partner in 2019. The 2019 Awards were presented at the 2019 ALPMA Summit Gala Dinner on Thursday, 5 September 2019 at the Melbourne Convention & Exhibition Centre.
Joint Winners:

WLW – The Bridge Project
Lander & Rogers – LawTech Hub

Finalist: Shine Corporate – Claimify
Finalist: Hall & Wilcox – CLEAR
Watch the videos below to hear our 2019 Award Winners and Finalists discuss their innovative projects.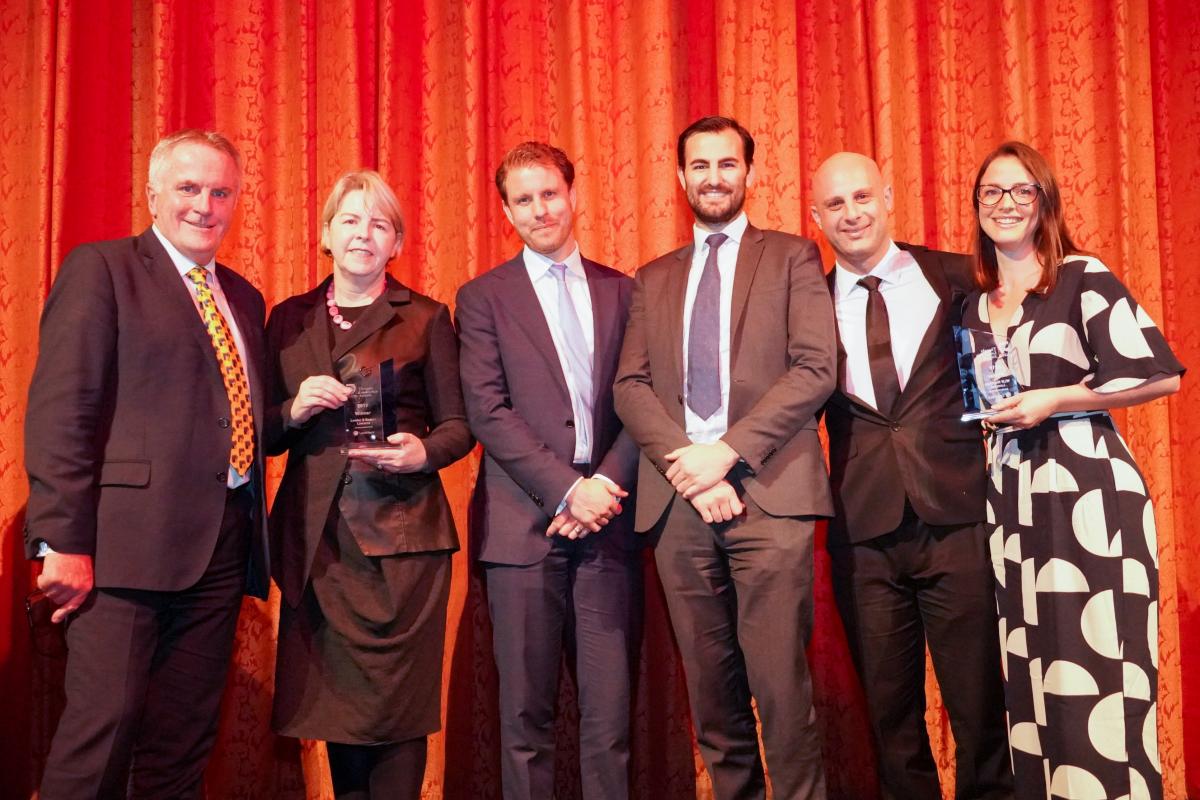 Thank you to our partners for their support
6-8 September: 3 days, 30+ sessions, 45 speakers
Learn how to build The Sustainable Firm of the Future and experience the "Gala Glitz and Glamour" at this year's dazzling ALPMA Awards Gala Dinner - places now limited!