Friday, 3 November 2017 | Mandarin Oriental, Singapore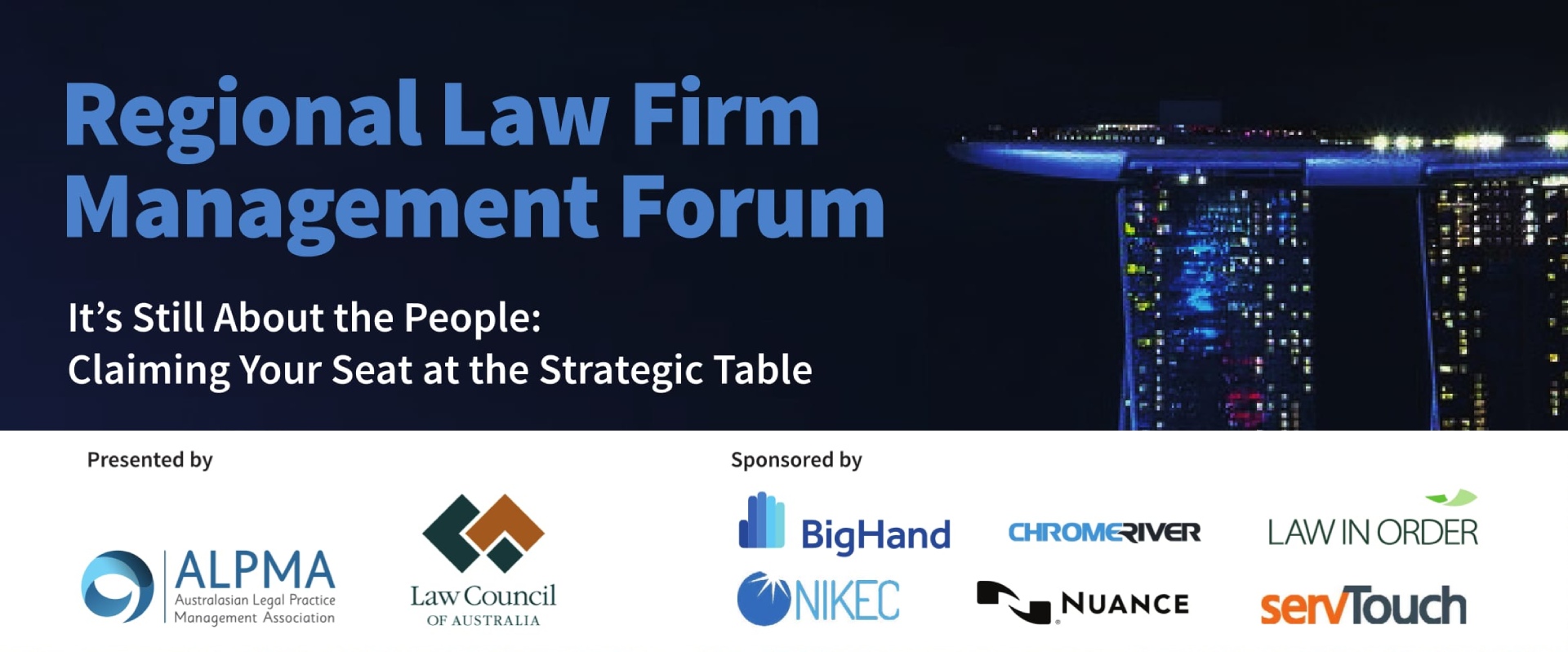 ALPMA in partnership with the Law Council of Australia's Law Management Group held its second Regional Law Firm Management Forum all-day conference in November, 2017.
This conference's theme was "It's Still About the People: How Do You Get a Seat at the Strategic Table?". What that means is how, as a non-legal professional in a law firm, you can value add from your current role, to rise in your current role, to be a critical contributor to the firm strategically. What tools (tech) and approaches (people skills) should you be developing to become a central manager and leader in your firm?
The one day program comprised of both Australian and Singaporean speakers and content, including keynotes from a prominent Australian award winning COO and a recently departed local Singaporean COO, and two panel sessions:
What do managing partners want from their management team?
New Solutions – Enablers to Strategy Development (tech suppliers explaining how their product can be leveraged to value add strategically rather than merely as operational tools).
Thank you to our partners for their support
6-8 September: 3 days, 30+ sessions, 45 speakers
Learn how to build The Sustainable Firm of the Future and experience the "Gala Glitz and Glamour" at this year's dazzling ALPMA Awards Gala Dinner - places now limited!