Access 30% off Firm Checker Today
ALPMA is pleased to announce a new partnership with FirmChecker to provide ALPMA Members with significant discounts for growing your firm online.
ALPMA members that sign up to FirmChecker by 3 December 2021 will:
Access Australia's next generation of clients
Cost-effectively boost online presence
Turn online traffic into paying clients
Unlock precious client feedback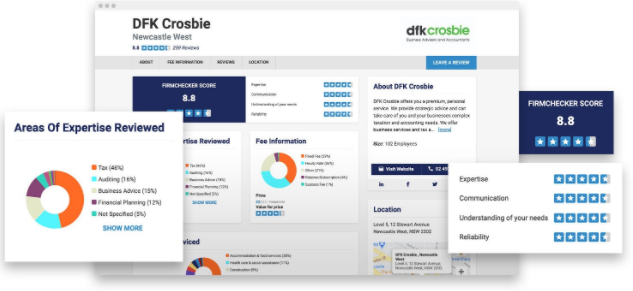 ALPMA CEO, Emma Elliot, said of the partnership:
We are pleased to be supporting our members and corporate subscribers to access the range of benefits being a subscriber of FirmChecker has to offer. In an industry where trust and service are key FirmChecker is a great way for firms to not only collect feedback from clients but attract new ones.
This Special Member Offer is available from FirmChecker to ALPMA Members
You can learn more about the offer here, where you'll get 30% off as an ALPMA member on a new FirmChecker subscription until 3 December 2021.