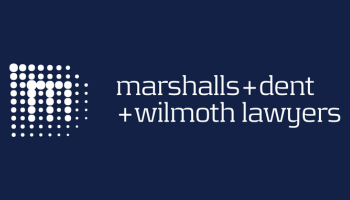 Marshals + Dent + Wilmoth Lawyers
Senior Payroll Officer/Assistant to Practice Manager & Account Manager
Part-Time
VIC
Apply For This Job
Location: Melbourne CBD
marshalls+dent+wilmoth lawyers is looking for a Senior Legal Admin/Payroll Officer supporting the Practice Manager and Accounts team.
This role is a permanent 4 days a week role (with the opportunity for some work from home flexibility). Hours 8.30am to 5pm.
We are seeking an individual with the following experience:
Legal accounting
Assisting staff with general client accounting queries
Credit Card Management
Accounts Payable and Receivable
CMA Accounts
Excel
Payroll (all aspects)
Manage mobile phone fleet
Affinity experience preferred
Attention to detail
Good communication skills
Ability to work within a team
Permanent 4 days a week (Flexible). $80-$90 salary package
Looking for a legal business professional to join your firm?
Let us help you get the word out within our networks.
Don't miss out on your dream job!
Subscribe to ALPMA to get new job openings sent straight to your inbox.