The College of Law, Level 5, Wesley House, 140 Ann St,
Brisbane, Queensland
---
Topic
Leadership,
Operational Management,
People & Culture
Type
Seminar
CPD
1 - Practice Management and Business Skills
---
| | |
| --- | --- |
| Pricing | AUD $79 |
| Full Member | Free |
| Affiliate | AUD $39.50 |
| Online Member | AUD $39.50 |
Current Supporting Partners - Free, Contact us for assistance.
Addressing poor productivity is a challenge for both the individual and the practice, and often requires more than simple threats and incentives.
This session discusses time capture insecurities, the importance of confident, assertive costs communication, time stealers and more before providing a range of practical solutions for law practices to consider.
At the end of this session attendees will walk away with:
a clearer understanding of the psychological and structural causes of poor productivity
the law practice infrastructure needed to support healthy productivity
practical steps you can take to address instances of individual poor productivity
This session is targeted at law practice partners/directors, practice managers, finance managers, and anyone who struggles with the challenge of meeting billable hour targets.
Presented by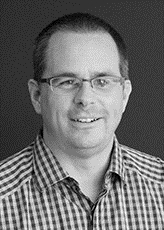 Giles Watson
Giles Watson is a legal practice management consultant, academic and trainer. Before establishing his own consultancy 7 years ago, he previously managed the Queensland Law Society Practice Management Course, led Lexcel the Law Society of England and Wales' legal practice management quality mark, and was a business development manager for 3 London law practices. In addition to consulting to law practices on strategy and client-facing challenges, he lectures on the MBA program at Kaplan Business School and on costs communication for the QUT Legal Practice Course.