---
| | |
| --- | --- |
| Topic | Leadership |
| Type | Webinar |
| CPD | 1 - Practice Management and Business Skills |
| | 1 - New Zealand CPD |
---
| | |
| --- | --- |
| Pricing | AUD $149 |
| Full Member | Free |
| Online Member | Free |
| Affiliate | Free |
| Associate Member | AUD $74.50 |
Current Supporting Partners - Free, Contact us for assistance.
Presented by
Trudy MacDonald, TalentCode HR
In this high impact presentation, award winning speaker and leadership expert, Trudy MacDonald will share how leaders can transform their teams from burnout to brilliance in today's workplace and offer actionable strategies to reignite team engagement and performance in the current work environment.
Key areas of focus include:
1. Managing the burnout epidemic
2. Using strategy as an engagement tool
3. Balancing trust, empathy and transparency to drive accountability
4. Tackling entitlement to encourage a growth mindset and resilience
This session will equip leaders with the practical conversations and tools they need to refocus and reengage their teams foster a culture where individuals thrive productivity soars and the business flourishes.
Who should attend:
• Lawyers who are responsible for the development of others in their team, including Senior Asociates and Partners.
• Professional Support Staff Managers including Practice Managers, General Managers and Specialist Managers.
This seminar will be recorded and made available in our On Demand library after the live event.
Presented by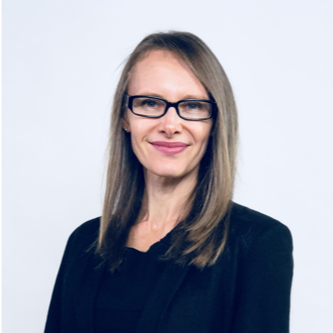 Trudy MacDonald
Managing Director & Founder at TalentCode HR
Award-Winning Speaker
Trudy is an established business leader and human resource professional who specialises in enabling businesses to become great by maximising the performance of their people. She is an award-winning speaker having been honoured as "Speaker of the Year" – Australia and New Zealand in 2019, 2015 & 2014 and Best New Speaker in 2013 by global CEO network – The Executive Connection. Trudy is a regular speaker at Industry Associations, Conferences and Corporate Events and is consistently among the highest rated speakers.
Trudy's career is founded on an education in Organisational Psychology and spans Australia, New Zealand, the USA and parts of Asia. She has co-founded or played a key executive role in four start-up technology and human resource consulting business, three of which have been acquired by international companies. Currently, Trudy is the Founder and Managing Director of TalentCode HR and is passionate about improving the performance of businesses by creating high performance cultures and developing leadership capabilities.
Trudy is a sought after conference speaker, thought leader and executive coach having delivered over 200 workshops to CEOs and business leaders in the past three years.