In a significant moment at the 2023 ALPMA Awards held on September 7th, the Australian Legal Practice Management Association (ALPMA) honored two exceptional individuals with Life Membership awards. This recognition highlights their substantial contributions to ALPMA and the legal practice management community.
ALPMA's Life Members are chosen based on rigorous criteria, including exceptional service, leadership, innovation, support, and their significant, positive impact on the association over at least five years. Only 20 individuals have received this honor over the past two decades.
This year, ALPMA celebrated the outstanding achievements of two remarkable individuals:
Emily Mortimer
The first Life Membership award was presented to Emily Mortimer, an individual whose unwavering commitment to ALPMA has been evident since she first became a member over a decade ago.
The network that I have been able to create [as an ALPMA member] gives me a hotline of more than 40+ close 'extended colleagues' that I can call to seek their counsel and industry expertise. I will forever be grateful for the opportunity to build this network.

Emily Mortimer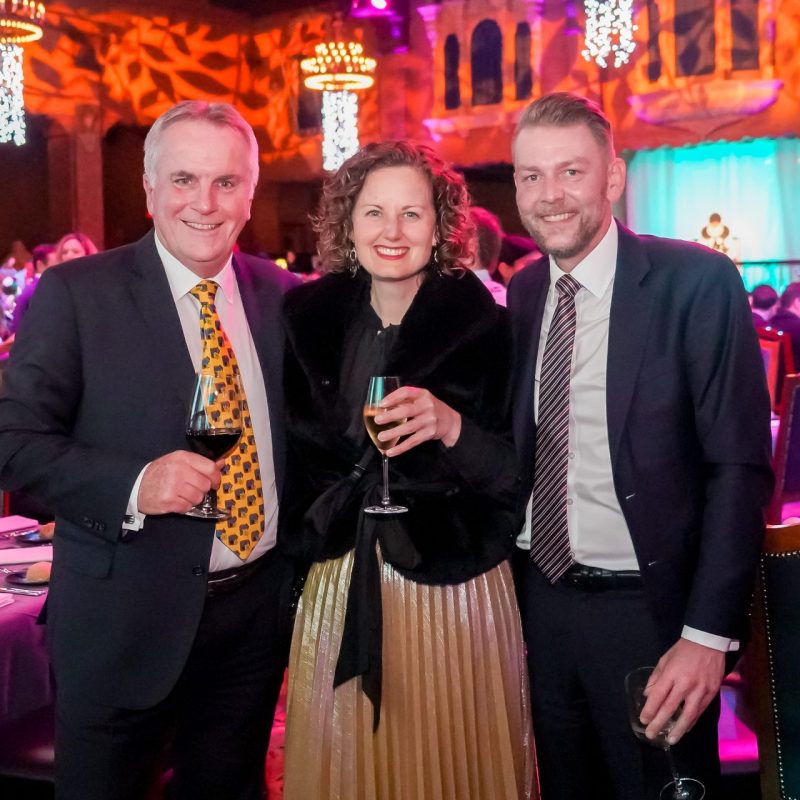 Her dedication and service are exemplary, having chaired her Local Branch Committee in South Australia for a significant portion of her tenure. In December 2015, she took on the role of a Board Appointed Board Member, serving for an impressive seven and a half years.
Emily also played a vital role in ALPMA's Governance, Risk, and Nomination committee for over six years. In 2017, she was instrumental in leading the Resource Review Committee, a pivotal initiative that transformed ALPMA's resourcing model, significantly accelerating the association's growth and development.
Although Emily could not be present at the award ceremony, she entrusted Life Member Mary Hockaday to accept this prestigious honor on her behalf.
Dion Cusack
Dion Cusack, Immediate Past President and Corporate Services Manager at K&L Gates, received the second Life Membership award this year.
His remarkable contributions include a decade on his Local Branch Committee in Victoria, over six years on the Governance, Risk, and Nominations Committee, and nine years on the ALPMA National Board, where he served for five years as President from late 2017 to 2022.
Dion's contribution to ALPMA has been undeniably significant. He was Chair and President of the Board during our resource restructure and he assisted to broaden our reach and relationships into the Singapore market. Dion sat for a number of years on the International Committee of the ALA – the American Association of Legal Administrators and was integral in establishing our relationship with the College of Law. He lead the Association through the COVID 19 pandemic and was a fundamental driver of our internal technology improvements over recent years.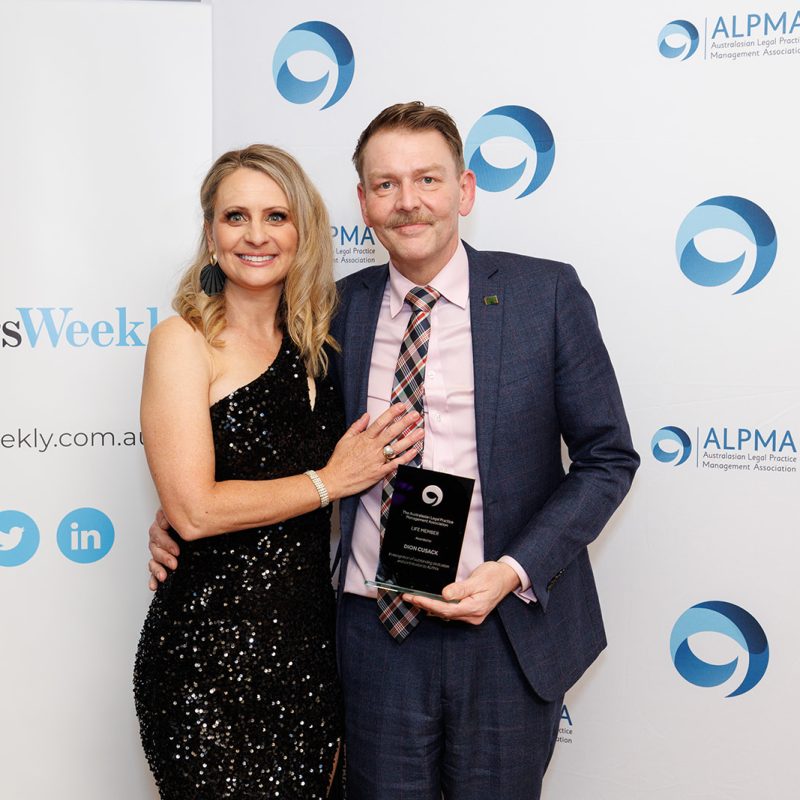 ALPMA congratulates Emily Mortimer and Dion Cusack for their greatly deserved Life Membership awards. Their dedication and contributions continue to inspire the legal practice management community.