---
| | |
| --- | --- |
| Topic | Leadership |
| Type | Webinar |
| CPD | 1 - Practice Management and Business Skills |
| | 1 - New Zealand CPD |
---
| | |
| --- | --- |
| Pricing | AUD $149 |
| Full Member | Free |
| Online Member | Free |
| Affiliate | Free |
| Associate Member | AUD $74.50 |
Current Supporting Partners - Free, Contact us for assistance.
In the wake of the pandemic, we have seen that a shift of such magnitude has catalysed some businesses, who have in fact thrived in the face of adversity. A number of research studies indicate that a key driver of these companies' success is that their people/employees became the central focus, as well as articulating a company purpose. We also witnessed that leading through crisis demanded a different kind of leadership.
Empathetic leadership and courageous authenticity featured in many of the boardrooms, factory floors and across Zoom screens of those organisations who survived the peak of the global recession and were brave enough to reinvent and transform their businesses.
For those of us who have been leading purpose-driven and values-led organisations for some time, putting people before profit is not new. Fostering a deep connection to a shared purpose is fundamental to ensuring a healthy culture, which results in higher productivity.

Key takeaways from this session include:
If people are truly at the heart of your business model, productivity and profit will follow.
Understand and articulate your organisation's purpose and create a culture and structures that help you to live it.
Elevate employee experience to the same level of importance as client experience and financial performance.
Empathetic leadership and courageous authenticity are fundamental to a thriving and productive culture.
This seminar will be recorded and made available in our On Demand library after the live event.
Presented by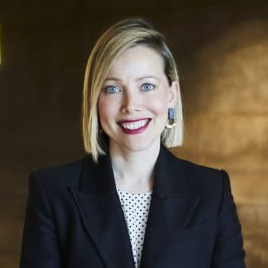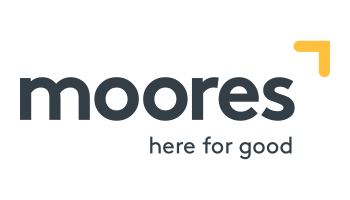 Tessa van Duyn
CEO & Practice Leader at Moores
Tessa is a leading human rights and public law expert with over 15 years' experience providing expert legal and strategic solutions. Previously head of the legal team at the Victorian Equal Opportunity & Human Rights Commission, Tessa joined Moores to continue her commitment to social justice, equality and inclusion. Tessa brings to Moores a strong record in governance support, developing collaborative partners and leading innovative projects to be impactful and effect social change.

As a skilled litigator Tessa enjoys advocating for her clients in a variety of tribunal and court settings. She helps resolve complex discrimination and administrative law disputes – but she adds the most value by helping her clients to avoid litigation in the first place. Tessa van Duyn thrives on building successful relationships. She is known for being a talented leader and people manager, with a focus on enabling people to bring their best to work.