Typically, when one thinks of lawyers, the word "coach" is not what instantly comes to mind. Advocate, aggressive, "courtroom killer" is what many people outside the profession still think of lawyers.  Which we in the profession know is a slight distortion of the truth and not representative of the whole.
What may surprise you to know in light of sometimes fearsome or at least adversarial reputations, however, is that many lawyers make incredible coaches given the opportunity. In fact, the skills of many lawyers; active listening, critical thinking, an ability to analyse information quickly and a natural disposition to be innovative problem solvers can add to their ability to adapt to a coaching model quickly and effectively. This is, of course, if they are provided with the right training, tools and framework.
Many lawyers that leave the law go on to have incredibly successful careers as professional coaches (also as comedians according to my research). Why not cultivate that within your firm across all staff, to bring the benefit of coaching as a modality to all levels of your business, rather than have those that may be truly gifted in this skillset leave and pursue it as a standalone career?
Generally speaking, leaders and managers need to be effective coaches to help their teams improve their existing skills and pick up new ones. If you think about your firm or practice, do your managers see themselves as coaches?
Do they know what coaching really is?
If not, how can you change that?
How do you up-skill your leaders to reach their employees in ways they never have before?
The following five strategies can help you make the case for coaching in your organisation and help your managers improve their coaching abilities.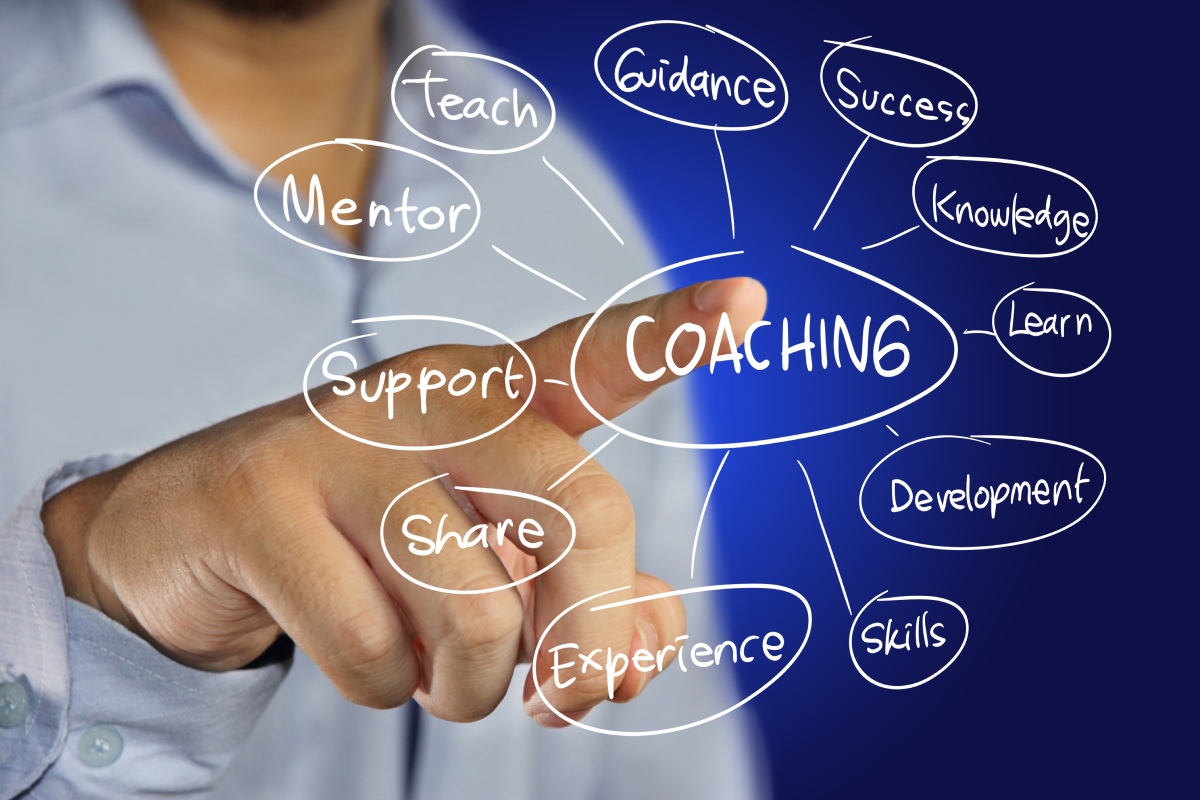 1.    Identify the benefits of coaching
Do the leadership team/Partners in your organisation understand the importance of coaching? Critically, they have to see it as a valuable time investment to (a) learn and (b) implement, if it is truly take off in an organisation.
Lawyers by nature can be single-minded in achieving their personal goals/targets, as many firms are set up to reward this quality above others, with people management sometimes as a mere afterthought or something done "because you have to". This does not need to be so. Coaching can also be seen in a negative light as something brought in as a remediation method when things are not going well, rather than a proactive tool to bring out the best in your teams. As with everything introduced that is of benefit to employees, how they actually see it themselves is what matters.
Coaching can actually really help lawyers to become better all-round practitioners, it can elevate empathy and encourage participation in the growth and culture of the firm beyond their practice groups. It is a proven methodology that demonstrates a firm's investment in its people provided it is introduced and supported by those in the practice management team/partnership.
Truthfully though, this is all good and well, but unless your senior leaders know how important coaching can be to elevating team morale, development and overall performance, they are unlikely to invest time and effort into becoming a great coach and better leader. Why would they? Becoming a good coach, skilled enough to elicit exceptional advantage, takes time, effort and energy in a really busy world.
One of the most critical benefits I will share with all managers even considering coaching is this: Partners and firm leaders are there to help their teams and their people excel in their roles, that is often only able to be brought to life via consistent coaching.
Make certain you've made the case for coaching to your leadership team and stress the importance coaching now holds in your corporate culture.
2.    Coach the coaches
Coaching is a very specific skill set and very few of us are born with all the skills of a great coach. Accordingly, your managers may need help in adapting to this part of their role and support to integrate it fully so it becomes second nature and their default setting.
Remember, some of them may never have worked with a coach before so they may be unfamiliar with how coaches work or what the difference is between coaching, mentoring and managing.
Invest in professional coaching and mentoring for your managers. Let them experience being coached so they understand how it feels and can discover the benefits. That's a great foundation on which to build their own coaching skills.
3.    Make people the priority; not profit or performance
Productivity, profit and performance are the by-product of what is created by … let me hear you say it … PEOPLE. In law firms, especially those operating on an older style partnership-strict-hierarchy model, people are merely resources. However, this can change quickly, and radically, if you invest in coaching in a meaningful, firm-wide way.
In fact, some of the downsides of the nature of the practice of law; the desire for perfection, working to demanding deadlines, the intense scrutiny of work product day in day out, actually really lend themselves to gaining great benefit from coaches within the firm itself. This being the everyday norm for these practitioners, means they can benefit greatly from this coming from those that truly understand their needs and issues. It can also provide them with holistic solutions that treat them as humans with needs outside the firm, not just resources within it. It also identifies areas that could cause problems down the line professionally, and head them off at the pass. It's an incredibly powerful proactive tool.
And so, with a desire for change and a mental shift at a senior level, people start to take priority, and as a byproduct of this morale and productivity rise. This creates a happier and healthier workplace where people really feel valued, regardless of the heavy demands placed on them professionally.
One note of caution: while you're changing things to adapt to a new way of supporting your staff, don't forget to model the behaviours you want your managers to adopt. They will do what you do so be aware of the image and performance you're giving out.
4.    Seizing the moment is important — formal versus informal
Keep the focus on your people and coach in the moment, go with your gut.
Great coaches know that when people are ready to learn, when they have a problem or question they need help with, it's an in-built opportunity to coach and guide your team members' learning. Experienced coaches get that, and seize upon it and make the most of the momentum and the experience. You can train your senior staff to be just that person.
Show your managers that coaching doesn't only have to be a formal arrangement by coaching them on the go, too. The key is flexibility and dexterity. Especially in a highly demanding and fast-paced environment.
Of course, always ask for permission first and ensure it is an appropriate environment for such a conversation.
5.    Great systems make great coaches
Your internal systems need to support this new approach. It's important that a professional development system, which integrates formal learning with mentoring and self-reflection is put into place. Without a system in place, it's easy to slip back into the old ways of doing things. You'll also need to check your systems are working and you can do that through tools like 360-degree feedback.
People don't want to be told all the time; they do want to be shown. They want to learn, and they learn best by doing. Coaching combines the best of all this and produces results. In fact, a survey by the International Coaching Federation (ICF) showed organisations which use coaching have an improved financial performance, which probably comes from the improved workplace engagement and job performance coaching brings in the employees.
Are you ready to be a coach? Is your organisation ready to take a coaching focus?  Executive Coaching will give you the skills, knowledge and practice you need to become a solid leader with a sound coaching focus. Talk to us today about how we can help your leaders and managers to become great coaches for your organisation.