The last two years of the global pandemic has been an eye-opening experience to many. Changes to business practice saw that physical location within an office was not necessarily required to keep the organisation spinning. Particular businesses could still operate in a lockdown, in person meetings were replaced via video conferences, and working from home was not a deal breaker.
We could still service our clients at the level to which they have grown accustomed, we could still meet deadlines, and we could do it from the comfort of our own home.
Observations
From the new normal, the term that had many of us cringing from overuse, we observed that:
Our client's client became more cost conscious that ever before. Projects were being capped upon reaching a particular spend, and there needed to be clear and transparent justifications to the work performed.
The workload continued to grow, and resources became more stretched than ever before.
The size of data and the different data outputs kept increasing (think Microsoft Teams and Zoom).
The deadlines didn't stop. The courts still needed to hear cases and clients still needed to meet their discovery obligations.
There was no convenient or effective way to review mountains of data manually.
What happened when the sudden surge in information creation quadrupled records, and increased digital footprints, was that smart technology was sought to attend to the explosion it aided.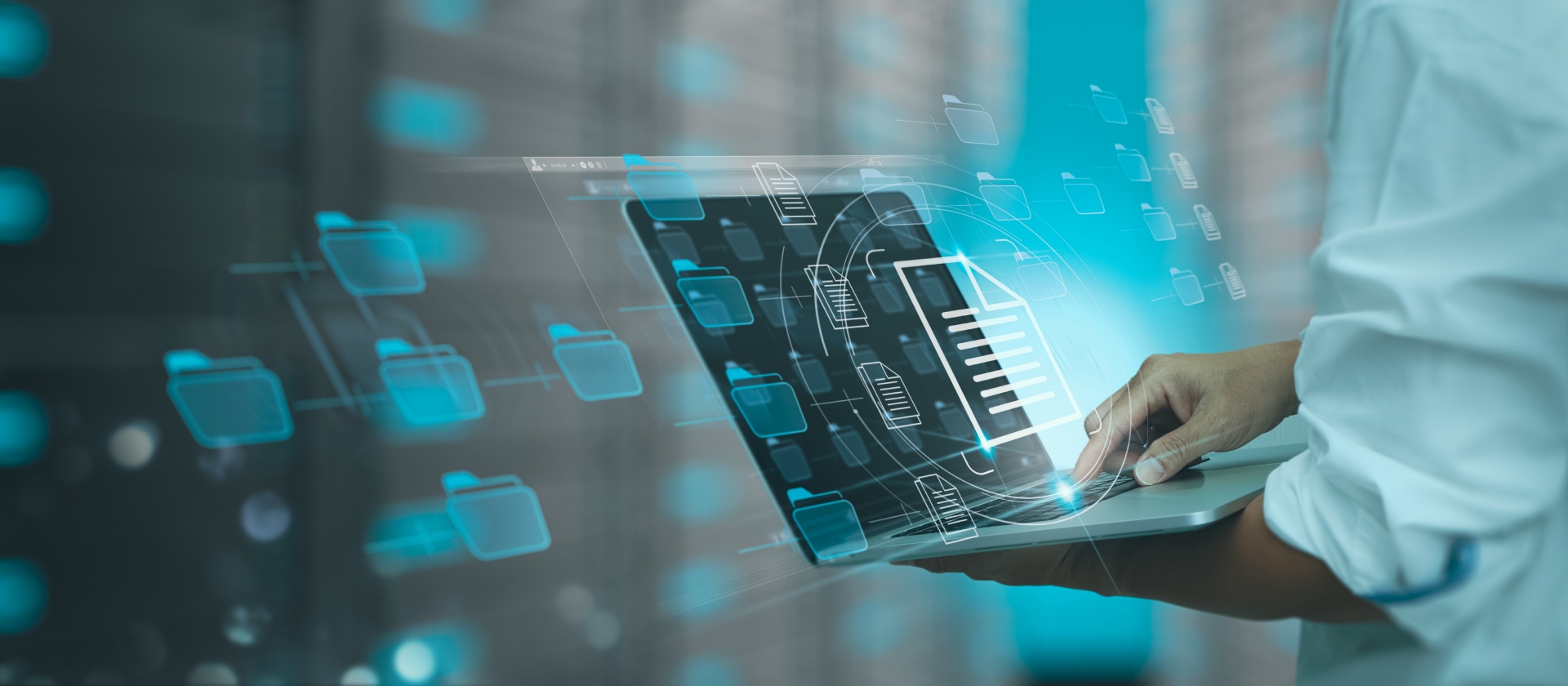 The Challenges we Face
Being innovative and staying relevant
Tech companies and service providers needed to find solutions that were faster, better, cheaper, and smarter than everyone else. Consulting effort success turned on being able to effectively leverage computation power alongside smart people to drive it. Technology should be able to assists with streamlining everyday processes, by speeding up repetitive manual tasks, and freeing up time for key stakeholders. A very real consequence of not delivering on this solution is demonstrated when the client decides to forgo the use of an expert and move document analysis and review in-house.
Firms like Legal Vision are innovative and tech-forward. They do most of their work by phone, email, and skype. They say that it allows them to respond to clients more quickly and at a lower cost, as they can again, trim the fat from the traditional law firm model for example, using online instant messaging with their clients, in order to provide the client with advice immediately.
Similarly, Josef is a platform that that allows lawyers to automate legal services by building their own chatbots. These bots are intuitive, engaging, and can automate the production of personalised documents, like letters and agreements. A chatbot can speak to countless people at the same time (something we can't do), all the while, improving access to justice.
Various Courts are also favouring the ideal of "less cost and more effective outputs" which is demonstrated by their growing online presence which allows people to access/download forms, rules, and procedures at a click of a button. The Family Court for example, has almost all its applications now filed online, and all divorces are now completed through an online portal.
Increasingly cost conscious and hands on clients
More than ever clients are taking the driver's seat when it comes to identifying, culling, and reviewing their data. Service providers need to be proactive to educate clients in the cost verses benefit of this approach as well as consequences of data provenance and a defensible chain of custody, which can easily be lost if experts aren't engaged. The pandemic has made it more acceptable for informal communication channels to be preferred. It is now completely acceptable to respond to someone via an application other than traditional email, however the average client wouldn't know that Microsoft Teams for example, stores the data for this application in 4 different areas, making collection tricky, and prime to miss key evidence if this isn't known.
Changing the narrative from "technology means replacement of jobs" to one where "technological advancement can help lessen the load and maintain a greater accuracy of review".
Document review platforms such as Nuix Discover, is a form of technological aid designed to assist teams with litigations and investigations. Where it was previously acceptable for legal teams to engage a manual review of documents strewn out across a boardroom floor, laden with manual mark-ups and sticky notes, the absence of keyword searches, clustering technology, social networks or even easy to identify document metadata, is now seen as completely insufficient and a waste of court time and money. Take the Royal Commissions for example; if not for technology, clients would find it near impossible to respond to the Commissions' deadlines. In fact, the Commissions themselves operate on the premise that the respondents are using a technology to respond to these notices, seeking that each respondent upload their response to an online portal for review.
The Bottom Line
Fewer resources to the vast expanse of data, cost conscious clients, discovery standards and scope, adaptability to current climates, and deadlines with increasing expectations, are all very real conditions. Survival of the fittest means that all of us, and not just service providers, need to be more agile. We need to work smarter and leverage computational power where able where it can streamline processes and speed up repetitive manual tasks, allowing the appropriate people the time to be spent working on the actual legal issues at hand, improving case strategy, or bolstering up a defence.
In the end, the benefit lays with the team that can deliver on the above and do it in a cost effective and efficient way, whist still maintaining defensible processes. That means we need to be smarter with technology and how we yield it. At the end of the day, no one does eDiscovery because it's fun. It's a business process, so if there is a defensible way in which we can streamline this, shouldn't we be jumping at the opportunity to take it?