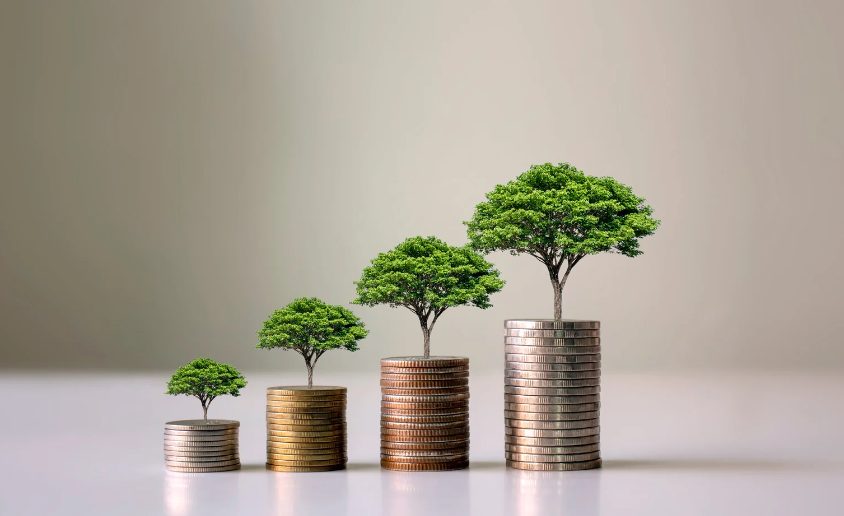 When you join a super fund, one of the decisions that needs to be made is how you would like your super contributions invested.
These options range from conservative investment options – which carry less risk but come with lower returns – right up to high-growth options, which carry greater return risk but also have the potential to achieve higher returns.
Because many people sign up to a super fund at a younger age, they may not be aware of how investments work, or how to best choose between the various investment options their super fund offers.
If a person joins a super fund and does not actively choose how their super is invested, their super fund will, by law, automatically invest in their default MySuper investment option.
Fortunately, it is possible to easily change your investment options at any time (at no cost), and the reality is that people quite often take a particular approach to investing earlier in their work life (often higher-risk/higher-reward) and then change to a more conservative approach as they close in on retirement.
The investment option decisions you choose to make – or not make – have the potential to significantly affect your super balance over time, including when you finally decide to retire or begin to transfer to retirement.
With this in mind, here are some of the factors to be considered when deciding how your super is invested.
Your risk profile
When deciding how to invest your super, the best starting point is to establish your risk profile or, as it is also known, your risk tolerance.
The Federal government's Moneysmart website describes risk tolerance as: "The degree of uncertainty you are prepared to accept in relation to investment returns, in particular the extent to which you are prepared to experience a negative investment return while trying to achieve positive investment returns."
Generally speaking, risk-averse investors focus on short-term performance and pursue lower-return options with lots of defensive assets, like cash-related investments.
The 'somewhere-in-between' or moderate investors tend to have a medium-term outlook of around five years and accept moderate risk. That said, they don't usually have the time or inclination to weather market cycles. Moderate investors generally choose a balanced mix of assets.
Aggressive investors seek above-average performance and higher returns. They will usually be comfortable with above-average risk. Aggressive investors tend to take a long-term view and mainly invest in growth assets such as shares.
Knowing the level of risk you are comfortable with is not only important financially, but also personally. There is no point in seeking higher returns if the risk associated with this means you cannot sleep at night. Conversely, opting for the lowest level of risk possible without being aware of the full range of options – including higher risk options which might be highly suitable at different stages of your career and life – can also bring uncertainty and doubt.
What am I investing in?
Most super funds provide members with a range of investment options which typically fall into two categories, known as "defensive" or "growth" options.
Defensive investment options carry lower risk and the associated lower growth potential and include
cash (e.g. via investing in savings accounts and term deposits) and fixed interest investments (e.g. via government bonds).
Growth investment options are higher risk and have a higher growth potential, and include a wider range of options including Australian shares, overseas shares, direct property (e.g. buying an investment property) and indirect property (e.g. buying into a property trust).
Making investment decisions for my super
Once you are aware of your risk profile and the range of defensive and growth investment options your super fund provides, it is an excellent time to review your current superannuation investment approach to see if it is best suited to your immediate financial and personal situation, as well as your longer-term aspirations and goals for life in retirement or semi-retirement.
legalsuper, for example, offers its members the ability to choose from 12 different investment categories to mix and match and create your overall investment approach.
alsuper investment options – and other super funds may take similar approaches – are:
MySuper Balanced; Cash; Enhanced Cash; Conservative; Conservative Balanced; Balanced Growth; High Growth; Australian Shares; Overseas Shares; Balanced Index; and Balanced Socially Responsible. (Please note that the MySuper Balanced option is not available to Personal and Spouse members).
You can choose one investment option or split your existing superannuation account balance between any of the available investment options to best suit your needs.
There is also the Direct Investment Option which allows members to invest directly in a range of shares, exchange traded funds, listed investment companies and term deposits.
Before you make your choice, it is important to consider:
how long you have before you retire,
how comfortable you are with investment volatility,
the investment return you need or want,
how much super you will need in retirement,
other investments and savings you may have, and
associated fees and costs.
Your super fund can help
If, after reading this article, you would like to learn more about your current super investment choice or would like to discuss possible changes to how your super is invested, consider the following steps:
Your super fund website will have information on investment options and strategies. For example, legalsuper's information on this can be found at https://www.legalsuper.com.au/investments
Read your super fund's Product Disclosure Statement. It is not as boring as it sounds, and it should contain lots of relevant easy-to-read information.
Call your super fund support line. They will be able to provide introductory information regarding your current investments and options. For legalsuper, call 1800 060 312 or email mail@legalsuper.com.au
legalsuper is here to help
legalsuper has dedicated experts that can help you with your superannuation, including in relation to the basics of investing in super. Book a complimentary appointment with our national Client Service team today at https://www.gobookings.com/au/clients/directory/
Legal Super Pty Ltd ABN 37 004 455 789 is the Trustee of legalsuper ABN 60 346 078 879 and holds Australian Financial Services Licence No. 246315 under the Corporations Act 2001. The information contained in this document is of a general nature only and does not take into account your objectives, financial situation or needs. You should therefore consider the appropriateness of the information and obtain and read the relevant legalsuper Product Disclosure Statement (PDS) and Target Market Determination (TMD) (available at legalsuper.com.au or by calling 1800 060 312) before making any decision in relation to legalsuper. Past performance is not a guide to future performance.