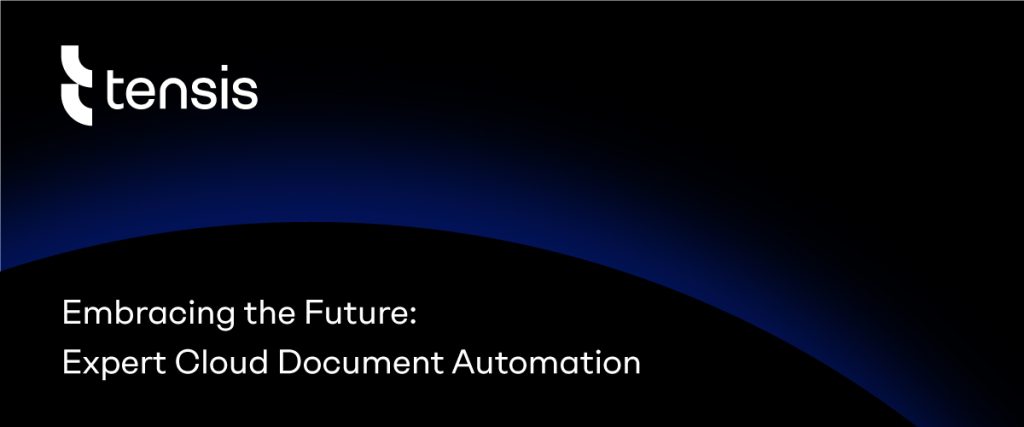 In today's ever-evolving business landscape, economic challenges are often accompanied by extraordinary opportunities. As enterprises navigate through uncertainties, efficiency becomes a crucial factor in maintaining resilience and growth. Businesses are now turning to automation and AI to optimise their operations and stay ahead in the competitive market. At the forefront of this transformative wave is Tensis, a cloud-based expert document automation software, empowering businesses with innovative and effective tools to overcome challenges and seize opportunities. Let's explore how Tensis goes beyond mere product offerings to deliver time, peace of mind, and enhanced professionalism for Clients.
1. Efficiency-Boosting Software: Meeting the Demands of Today's Businesses
In times of economic challenges, businesses need streamlined and efficient processes to remain agile and competitive. Tensis has emerged as the go-to solution for enterprises seeking to optimise their operations. By automating repetitive tasks and leveraging AI-powered capabilities, Tensis enables businesses to save time and resources, redirecting their focus towards core activities that drive growth, innovation or more time with family and friends.
2. Ensuring Compliance: Delivering Value and Peace of Mind
As regulatory requirements evolve, businesses face increasing pressure to maintain compliance. Tensis serves as a guardian of accuracy, eliminating errors in document creation and ensuring adherence to the latest regulatory standards. Clients who use Tensis can rest assured that their documents are not only efficient but also fully compliant, mitigating legal risks and fostering confidence.
3. Time Machine for Precious Hours Back in the Day
Time is a valuable resource, especially in the face of economic challenges. Tensis acts as a time machine, giving Clients precious hours back in their day. By streamlining document creation and management, Tensis empowers businesses to enhance productivity, handle higher workloads, and meet tight deadlines with ease.
4. Amplifying Professionalism: Becoming a Superstars in Your Field
Efficiency is a hallmark of professionalism, and Tensis empowers enterprise Clients to become efficient superstars in their respective fields. By using expert automation, Clients can deliver exceptional services, cultivate stronger relationships with their Customers, and elevate their reputation within the industry.
Tensis goes beyond selling products – its mission is to deliver professionalism and peace of mind with ensured compliance while giving Clients precious time back in their day. Tensis empowers enterprises of all shapes and sizes to excel in their fields by automating complex contracts, delivering exceptional services, and elevating their reputation. Get in touch with the team at Tensis today to find out how expert knowledge automation can grow your enterprise: https://tensis.com/contact-us