Whether your firm is a large legal organisation or a small practice, there is no escaping documentation. It permeates through all aspects of a legal firm – from case matters and general communication to IT, marketing, resources and finance. What's more, the constant ebb and flow of document creation is usually time consuming and costly. But technology can ease much of the documentation pain. Here's how: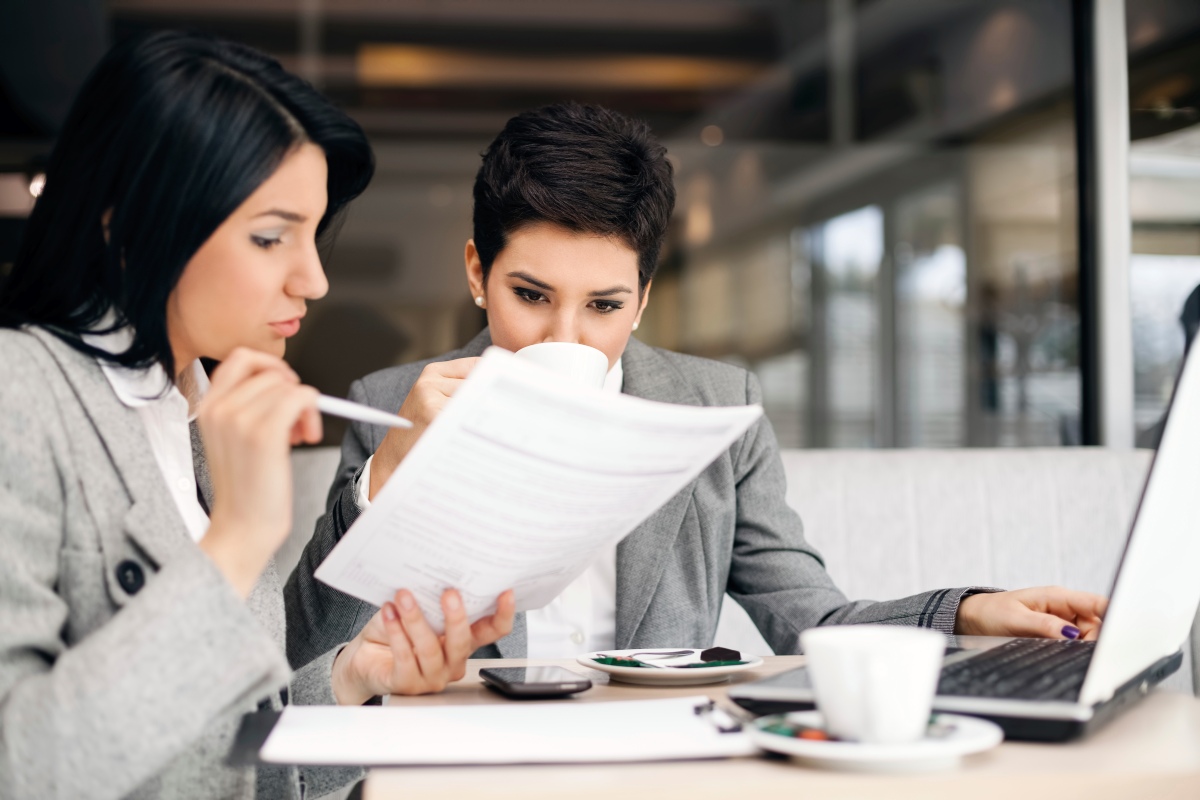 Taming the monthly billing cycle
If you're the administrator of a legal firm, you can be forgiven for dreading the end of month invoicing process.
Already time intensive and laborious, the invoicing process is also riddled with competing demands.
Older partners often prefer their invoice documents to be prepared in the traditional manner and printed on paper for checking and approval. Any corrections are usually made by hand and applied manually. The invoice is then reprinted, sighted and hopefully signed with minimum frustration and on time.
Younger partners however, tend to cringe at paper invoices. Many are happy to receive their invoices electronically and PDFs are often the order of the day. They are checked online with any comments or alterations highlighted directly on the digital invoice.
Then of course, once all the invoices have been approved, there's the small matter of delivery.
In keeping with their ways, older partners tend to prefer sending their invoices via snail mail, while for younger partners, email will suffice.
So yes, one can indeed be forgiven for dreading the challenges presented by the billing process. But thankfully, the process of creating invoice documents can be simplified thanks to a plethora of digital solutions. These can help make the billing process more responsive, efficient and productive.
1. Automating with Data Capture Solutions
A data capture solution can automate the invoice processing work flow by capturing and extracting data from paper or electronic documents for your immediate use, saving you time, paper and money.
Numerous choices are available, but the more polished options tend to provide greater capability. For instance, Nuance's AutoStore can capture the invoice print stream from a range of practice management systems. Your invoices are then processed based on the preference of individual partners — either as a PDF or Microsoft Word document.
It also delivers the invoices to one or multiple destinations according to your predetermined workflow. Partners requiring PDF invoices receive them via email, those requiring printed invoices can collect them from the MFP.
Flexible and intelligent, data capture solutions tailor and simplify the invoice process to make it fast and efficient.
2. Greater Control & Security of Documents with Print Management System Solutions
The billing process can also be enhanced by using a Print Management System. This software lets partners wishing to receive paper invoice documents print them off without assistance at a designated MFP and at a time that suits them.
In addition to convenience, the more sophisticated Print Management Systems also deliver secure printing. Features such as Nuance's Follow-You Printing can provide each partner with a unique ID that allows them to print only their relevant invoice documents, reducing the possibility of invoices falling into the wrong hands.
Also, thanks to your predetermined workflow and at the touch of a button, you can then print only the invoices that are required for mailing in colour, black or white, and on the preferred paper stock in a flash.
With an effective Print Management System in place, invoice documents are printed where and as required, and securely. The software helps make the billing workflow effortless, eliminating manual steps, and saving you time and money.
3. Empowering Users with PDF Solutions
For partners wishing to receive their invoice documents as PDFs and make comments electronically, there are a variety of PDF solutions available.
Many offer a range of capability. With a few simple clicks, partners can mark up their PDF invoices, highlight sections, alter text, and add or delete information.
The more feature-rich PDF solutions allow partners to compare invoices side by side, and search their invoices as well as convert, extract and import data. They also allow numerical data to be manipulated without losing or distorting figures and tables.
The right solution will empower partners and give them the tools they need to approve their invoice documents quickly. It will also help streamline your billing process, making it faster and more efficient.
Fast & Easy Document Creation Using Speech Recognition Software
Speech recognition software can be used by small and large legal firms to quickly and accurately create documents, helping you save time and money, while improving productivity.
Much faster than typing, the use of your voice lets you benefit from efficient dictation to produce all manner of documents.
Lawyers can 'write up' legal notes, matters and briefs, and complete contracts by simply using their voice. While support staff can use speech recognition to create research papers, draft correspondence and prepare documents quickly and easily.
The more sophisticated solutions also feature a dedicated legal vocabulary for greater and faster dictation accuracy. They also let legal professionals create, import and share word lists specific to areas of speciality or clients.
To speed up document creation, some offer automatic formatting of legal citations and allow legal professionals to not only quickly correct documents, but also have their pre-recorded audio files transcribed at the touch of a button.
Speech recognition solutions can also reduce the physical strain of typing documents. They help relieve stress on the hands and arms, and help prevent conditions such as RSI. Plus, most are easy to use as they require little training and tend to be quite intuitive.
Without a doubt, for any busy legal office, the benefits of speech recognition are at the very least worth considering when it comes to document creation and management.
So, while the need to create documents cannot be eliminated, the process can at least be simplified by harnessing technology, which in turn, also helps you achieve greater efficiency and productivity.