If you want to experience business growth, there are some very important items to consider. We all know you need to have your brand out there in one way or another, be it by having a social media presence, advertising material or making sure you show up on Google. What people seem to forget is that the above is simply to be considered equal to the competition. You must become the market leader to get ahead.
Becoming the market leader breeds confidence in your brand so much so that customer decision lead-time dramatically shortens. This means never missing incoming leads, and increasing the likelihood of converting said leads. More than just keeping up, it's important to surpass and dominate the industry and take a nice large chunk of the market share with you to truly experience reliable growth.
So, what's the secret to making sure your brand is the headline act in your industry? The short answer is, be different. Maybe your point of difference doesn't yet exist and that's fine. We have some key principles which are sure to get your mind ticking when it comes to producing new ideas for boosting your brand to market domination.​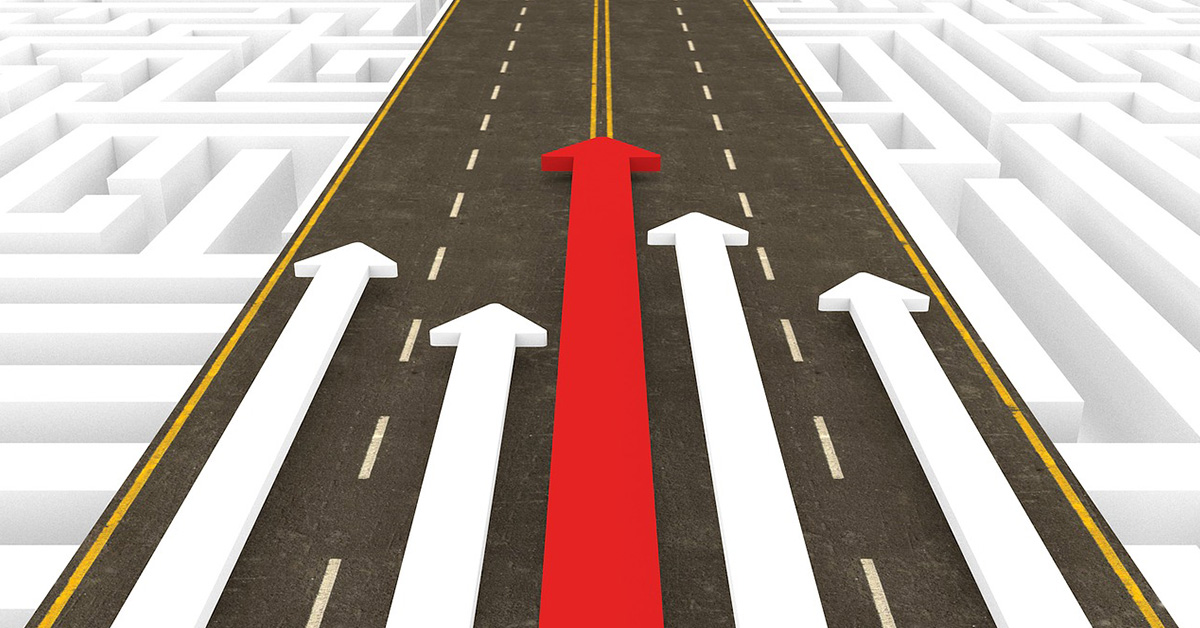 Before you take on the world, take note of your customer service
So, before you get ahead of yourself and start marketing your brand to the masses, it's important to first take a step back and make sure your customer service is the best in the industry. It's important to exceed expectations at every point when it comes to interacting with your customers, because if you don't do it right, then no amount of marketing will set you ahead of the crowd.
There's two ways to ensure your customer service is on point. Firstly, arrange an internal survey or discussion to ask your staff if there's any ways they think your service could be improved. Secondly, find an avenue to survey a wide range of your customers, making sure you include the happy, unhappy and most of all loyal customers to see if they have any suggestions on room for improvement too. Don't forget to make a plan to action the suggestions.
Talk the talk – but make it personal
Everything you do needs to interact with your customers on a personal level. From telling your story on Facebook to personalised emails and taking the effort to go to your client's place of business, it's important that you are never the person behind the brand, but that you are the brand personified. If you have a large company, it's important that every last one of your employees is aligned with the ethos of your brand – if they're not, then you will be confusing your customers.
Value, value, value
If you truly want to attract the attention of your customers, then you better be willing to offer them value for nothing. In this day and age knowledge is at our fingertips, and Google is the source. If you're the expert in your industry, then you better be giving your advice away for free. If this doesn't make sense to you, try thinking about the fact that everyone has the ability to put an advert on television, but you don't want to be like them, you want to be at the top of your industry. So, take the opportunity to offer some high value content online, and be prepared to give it away for free. Remember, honey always attracts more flies than vinegar.
Be willing to risk it all
If you're trying to get to the top then you should be willing to take risks. Look at any large brand, they were always ready to put their money where their mouth is and try new things wherever possible, even if it meant risking it all. This is the key to truly standing out from the crowd. Be it by incorporating some kind of new technology, innovating the way you interact with your customers or quite simply doing something that's never been done before, businesses need to run risks in order to reap the rewards.
So now that you're ready to stand head and shoulders above the rest of your industry, be sure to make an action plan for building your business. The sky truly is the limit when it comes to just how far you can take your brand if you're willing to combine imaginative thinking with hard work. Don't forget with any new initiative, to keep your branding front of mind, so that with a million new initiatives, there's a single thread running through all of them.