Fee-related questions are amongst the trickiest a solicitor needs to answer confidently. This is true whether you view these questions from the clients' perspective of value-for-money. Or for your firm's profitability. Before you quote a price to clients you need to answer some really important questions.
This post is about seven questions to answer before you estimate, let alone quote, a price for a client.
Make sure you have the answers you need before you talk price with clients.
Almost all solicitors rightly regard themselves as experts at costing: counting time units and multiplying by hourly rates. But far too few solicitors understand costing is not pricing. 
Clients are rapidly developing skills in negotiating price, so it's high time for solicitors to invest in pricing knowledge, skill and information. You are off to a good start if you are able to answer these questions before you talk price with clients. If not, then there's no time like the present to get started.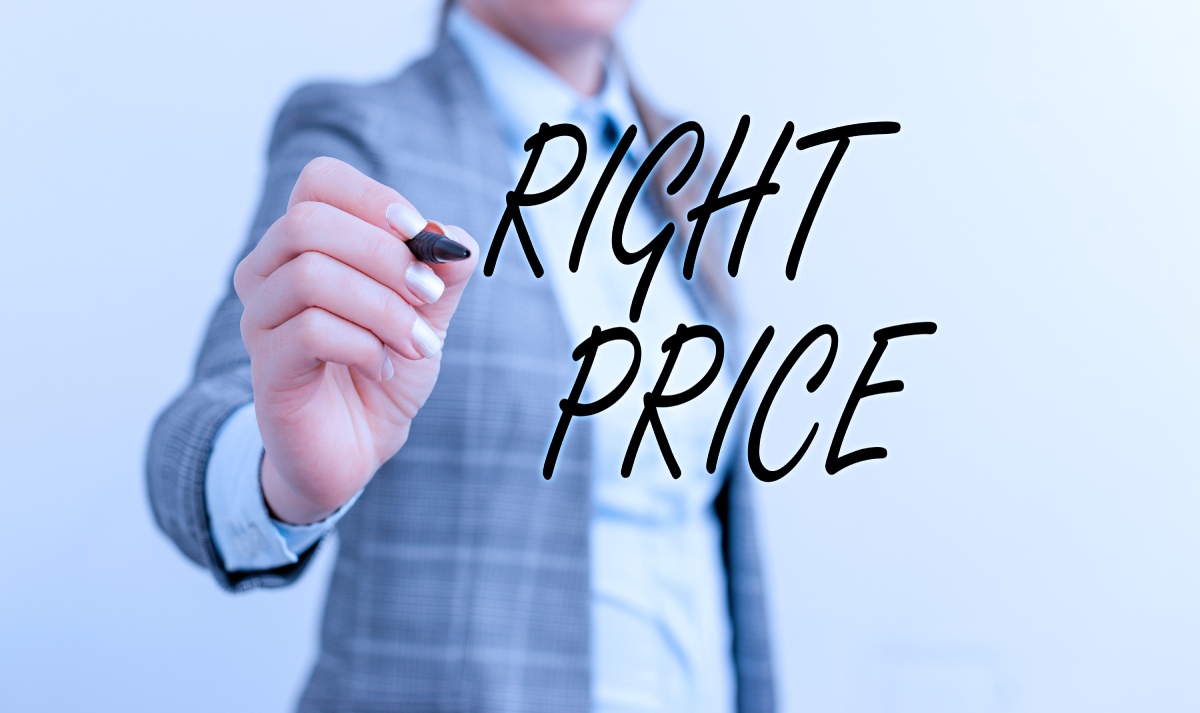 1. What's your client's need and budget?
Have you thought about your client's need in economic, rather than technical, professional terms? Has your client thought about a budget for this job? How much has your client historically allocated for this type of work? If you haven't probed the economic value of your advice to your client and asked about their budget, then you can't possibly manage their expectations of a fair fee for the work that's involved.
Naïve clients can be just as tricky to manage as experienced ones. All clients use what's called a frame of reference when considering a fee proposal. Clients with little or no experience of a solicitor's services will use a frame of reference related to other professional services or to what they have from business associates or from friends and relatives. This frame may lead them to regard any proposal you make as expensive. Remember the old stereotype: "All solicitors are expensive—and slow".
On the other hand, an experienced client may negotiate with you intending to beat your price down. This is particularly true if their frame of reference is one of "I have been ripped off before".
You need to ask questions and get inside your client's head to manage their expectations and secure their understanding of your fee structure and level.
2. What resources are required?
What resources of yours will be needed to complete this matter? What level of seniority will be required? Do you have the precedents necessary for the matter? Is it routine or will extra effort be needed in the face of novelty to achieve a professional outcome? How busy will you or your lawyers be when the matter needs to start? Does the client expect you to be personally involved in the matter? Do you really need to be? If so, at what points? Will this matter incur an opportunity cost for your firm?
Unless you know the answers, you can't accurately estimate the cost to your firm. Just saying "Yes, we'd be pleased to help you" isn't good enough. And a recipe for failing to manage and meet the client's expectations.
3. Are you prepared for scope variation?
How difficult will this matter be to manage? Do you expect it to be a relatively simple, routine task, or is it going to be more complex?
Complexity and novelty in a matter call for extra care in managing your client's expectations. Are you confident about the areas scope creep may occur? And how you will anticipate these, inform your client and ensure a revision of the estimate before it's too late?
4. How time sensitive is the work?
Is your client one of those that leaves things late? Does your client phone on a Friday afternoon expecting advice on Monday? Is it really urgent, like a medical emergency, or simply a function of your client's personality?
Rushed work not only disrupts your workflow, but requires extra vigilance to assure quality. To say nothing of the impact of late nights and weekend work on you and your staff.
Are you able to explain to clients that jumping the queue means paying more?
5. Will the matter be profitable for you?
How profitable is this matter or client going to be for you? How willing are you to say 'No' to work you know generates revenue, but not profit? Does being busy and profitless make sense to you?
Regarding clients as 'strategically important' only makes sense if their long-term value to your firm is proven and certain.
6. How unique is your offering?
Is your firm uniquely qualified to perform this particular work, or could it just as easily be done by another firm?
The more specialised you are, the fewer competitors you will have. A useful measure of specialisation is from how far and wide your clients come from.
If you work in regional town and have a client base in a major CBD, it indicates they value you over all the solicitors in between. Whereas if most of your clients are from the neighbourhood, chances are you are not much different to other firms in the neighbourhood.
The more your clients regard your offering as unique, the greater the degree of price-setting discretion you have. In other words, a specialist is a price-maker; a generalist is a price-taker. Remember, every practitioner and law firm has the opportunity to be a specialist in something clients value.
7. Have you tuned your final price?
To finely tune the fee you estimate or quote, be sure to have the answers you need before you talk price with a client:
At what price would this matter be too expensive for the client to consider using you?
At what price would the matter be considered expensive, but the client would still consider using you?
At what price would the matter be seen as inexpensive that the client would question the quality of your work?
What factors would justify asking a premium price?
And above all, how convincingly have you communicated the value you are offering to your client? Does your client recognise you are treating their money as though it is your own?
In conclusion, remember:
Profit = Revenue (hours x rate, if you are charging on a time basis) minus Cost.
Cost is but one of three considerations in setting your Price. The other two are Value to the client and what price your competitors will quote.
You have the ability to influence your clients' expectations of price and perceptions of value. But you have to work at it.
beaton is the research manager of the Client Choice Awards, Australia and New Zealand's only professional services awards judged solely on feedback from clients.